The Recap
The 2nd annual It Takes a Village – Maternal Health Expo was absolutely amazing. The energy in the space was electric and contagious. There were, in total, 23 agencies in the room, with 39 people representing local hospitals, community programs, and services, a physician, mental health counselor, a local HBCU representative, an author, as well as physical and speech therapists. Car seats and CPR demonstrations took center stage at the expo. Participants had hands-on opportunities. Sixty-six mothers, fathers, support people, nursing students, doulas, lactation professionals, and children graced the expo with their presence. Excited and ready for the day came participants. They were also ready and willing to share their birth stories with me and others.
Maternal Health News Coverage
Take a look at Whitney Costello's story on 13 WMAZ.
---
Addressing Our Maternal Health Mission
We had 25 volunteers helping with set up and breakdown. In total, 130 people walked away with something they could do to help a maternal family.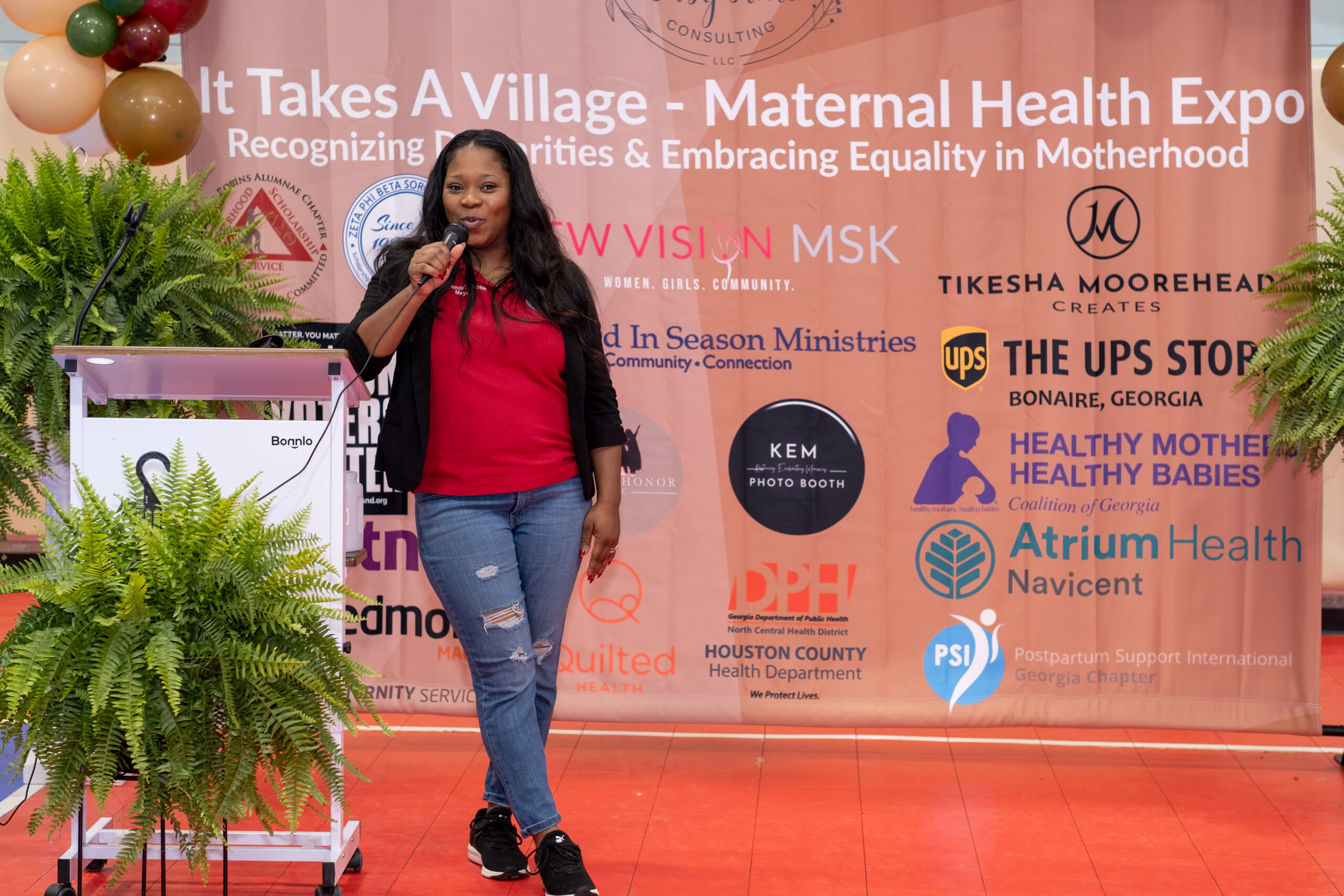 Mayor LaRhonda Patrick
Mayor LaRhonda Patrick shared with the group some statistics about Georgia and how we rank in the nation, but what had the most impact was her personal story of postpartum recovery. Five years ago, I met Mayor Patrick as a first-time mother when I worked with a home visiting program for the military. She was not my patient but a colleague of mine. She shared how there are services within our community that people can benefit from if they only knew they existed and would become a part of them.
---
Education with a Side of Fun
There was a DJ, and she set the atmosphere with her music. The photo booth was a hit! We had so much fun on the 360 photo wheel (I don't know if that is the correct name), but we had so much fun. Most of the vendors and organizations from the community donated door prizes this year.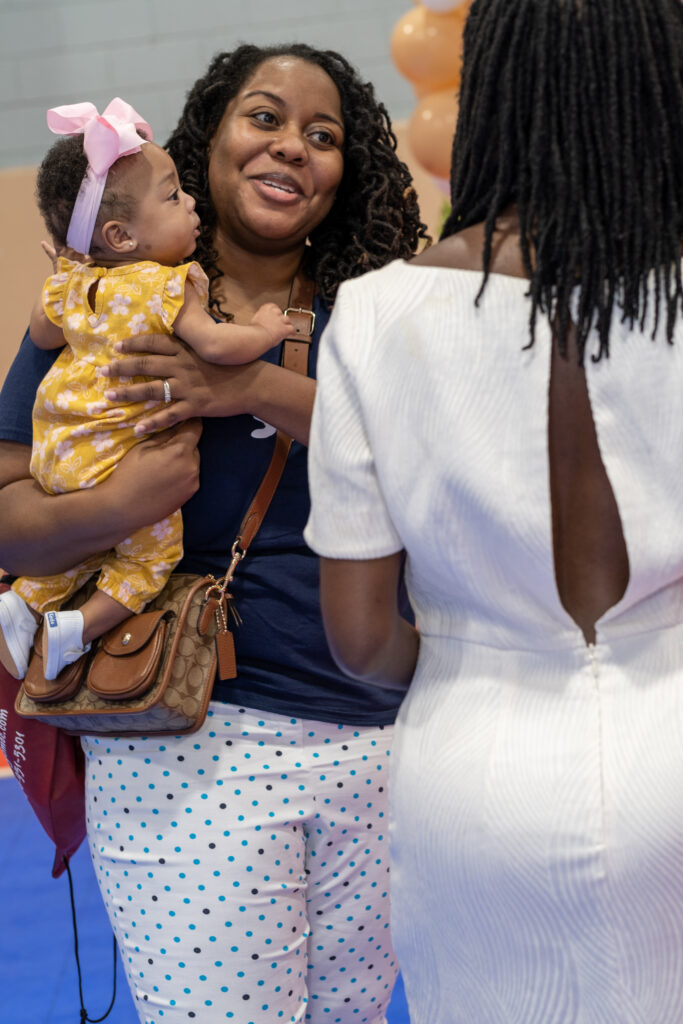 ---
Thank You Maternal Health Vendors!
Thank you to our sponsors who supported the 2nd Annual Maternal Health Expo! Black Voters Matter, Aetna, Healthy Mothers and Healthy Babies of Ga, and Postpartum Support International of Ga. They represent our state, and they chose to support our community. I can not finish this report without mentioning Atrium Health Navicent, Houston County Health Department, and Piedmont Hospital for being corporate sponsors again this year. Thank you so much for trusting me. There were several event sponsors year also, including Centerville Gun & Pawn, Rhythm Life, KEM Photo Booth, Quilted Health, Tikesha Moorehead Creates, WRAC Delta Sigma Theta Sorority, Zeta Phi Beta Sorority Inc – Xi Omega Zeta Chapter, Word in Season Ministry, Dr. Tamara Murray, Wanda Dillard, and James Pounds.
Women of Honor Center, thank you for partnering with me. With you, I was able to accomplish this.
Lastly, let me give a huge shout-out to my husband, Edwin Prime!! Thank you for all the help and support you give me daily.
---
About Prime BabyTime Consulting, LLC
Prime BabyTime Consulting, LLC helps new families in Middle Georgia by providing postpartum doula support. Now taking inquiries for service.
About Me!
I'm Registered Nurse, Postpartum Doula, and a Breastfeeding Consultant. Contact me today at 478-951-5301.
Connect With Me!
Sign Up: Packages
Support: Donate Today!