Tonight I was part of a panel discussion after viewing a documentary called Birthing Justice. This powerful documentary centers on the voices and stories of Black women and their experiences of pregnancy, childbirth, and postpartum care. The objective was to raise awareness and promote understanding of the systemic injustices and health disparities experienced by Black, Indigenous, and people of color (BIPOC) in the US maternal health care system and to inspire action and advocacy for birth equity and reproductive justice.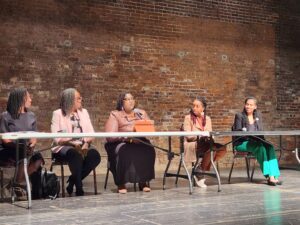 Now those are some big and intense words. The bottom line: African American women are not seen or heard when navigating the medical system seeking maternal health care. It is time for this to stop. We are at higher risk for inductions, cesareans, preterm births, bleeding, and death to both mom and baby.
Prime BabyTime Consulting, LLC provides postpartum and lactation support to new families. Let's connect if you are looking for support during your maternal journey. I may be unable to assist during the pregnancy, but I have many colleagues I could refer. I am in the business of saving the lives of moms and babies, and I do this with my Village. I'm here to help!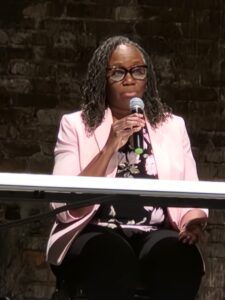 It is time to educate ourselves! We must support each other! Find out what resources are in our community to help keep our families safe! It will take a Village! We cannot do this in silos! I am excited to work with organizations like Operation MIST with Katherine Sylvester, Pack Light Counseling with Ashlee Murphy Reed, and Bleack Voters Matter with Fenika Miller. They are just as passionate as I am about justice for our Black and Brown communities. Big shout out to Quilted Health for making this event possible for our community.
Learn more about me on my About Page.