On Saturday, August 13, 2022, Prime BabyTime Consulting, LLC and The Bibb County Health Department hosted its first Maternal Health event called Peach Table Talk. It was hosted at the Rosa Jackson Community Center on Maynard Street in Macon, Ga. Lunch was prepared for Chef Roberson, featuring Jerk Chicken and Pasta, Vegetable Pasta, Salad and Croissant. The beverage was a fruity, sparkly drink with fresh fruit that everyone wanted more!!
This is how we started!!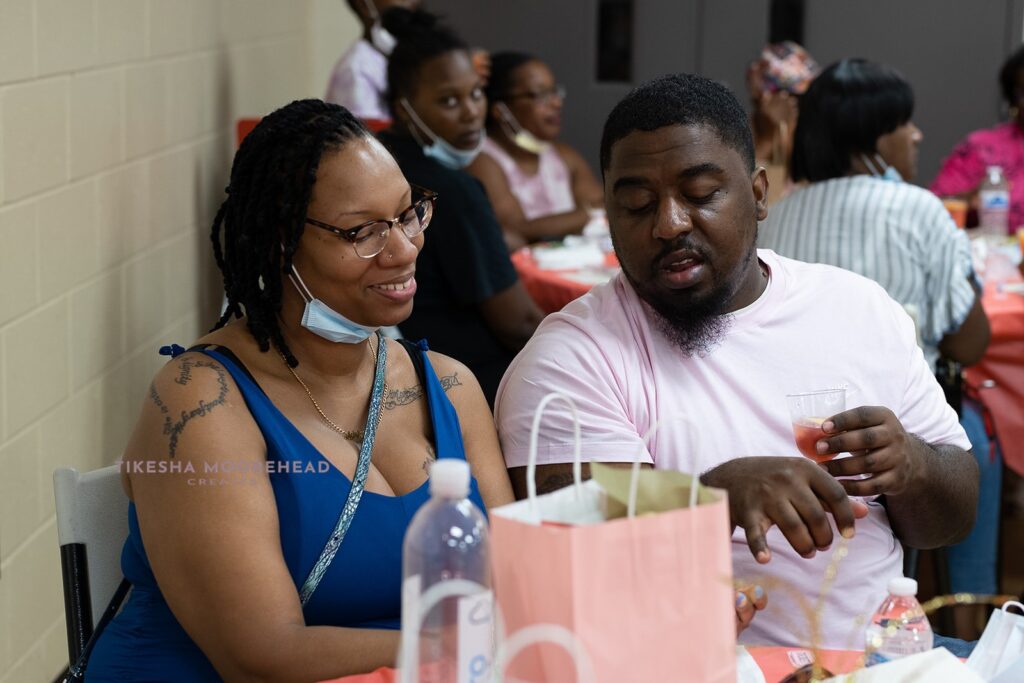 Education
The purpose of this event was to bring awareness to the Maternal Mortality rates in Georgia and how the Village/community can help to keep our mothers safe. During the event, we watched the video Toxic: A Black Woman's Story. So this story depicts how women of color deal with everyday stressors such as prejudice, body images, and police brutality. After the movie, each table had a question to discuss with others at the table. I thought people would not talk to each other but that was further from the truth, these moms, dads, grandmothers, and sisters set the atmosphere with rumbles of conversation.
This was how we ended….
Car seats, pack and plays, diaper bags, and gift cards where items raffled as door prizes. Many of the attendees walked away with a small gift bag. Families in need were taken care of Bibb County Health Department.
As we prepared to leave, a question was asked, What is one thing you commit to doing to keep a maternal mother safe? There was a dad in the audience that stole my heart!! His comment "I will get up in the middle of the night to care for the child". "I will allow her to sleep" and "I will do whatever I need to do because I love her".
THISI IS MY WHY!!! Maternal Health is important and I will continue to go into communities and educate the Village to keep our moms safe!
So now to my Dads, I have not forgotten about you and I believe an event is coming soon just for you!! Keep your eyes open for that!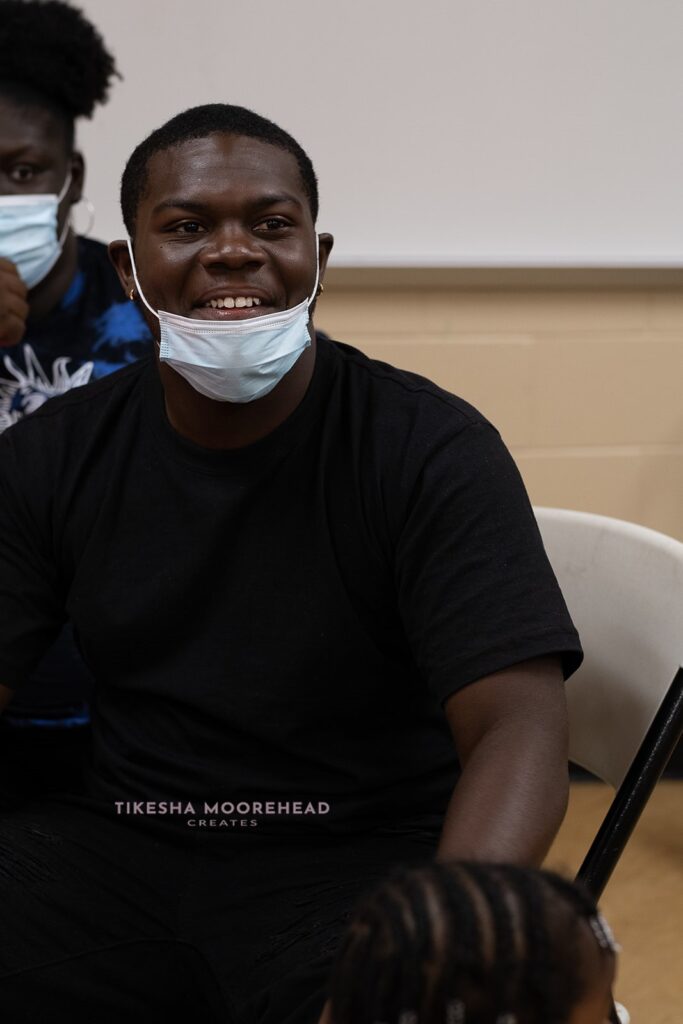 About Prime BabyTime Consulting, LLC
Prime BabyTime Consulting, LLC helps new families in Middle Georgia by providing breastfeeding and postpartum doula support. Now taking inquiries for service.
About Me!
I am a Registered Nurse, International Board Certified Lactation Consultant, Certified Postpartum Doula. Contact me today at 478-951-5301.
Connect With Me!
Facebook at Prime BabyTime Consulting, LLC and It Takes A Village – Maternal Health Expo